MY AFTERNOONS WITH MARGUERITE (La tête en friche) - 2010
French Release: June 2010 - INTERNATIONAL PREMIERE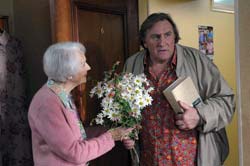 Director: Jean Becker
Cast:
Gérard Depardieu
Gisèle Casadesus
Maurane
It's the story of one of those improbable encounters that can change the course of one's life: the encounter, in a small public garden, between Germain, fifty and barely literate, and Marguerite, a little old lady passionate about reading. Forty years and 220 pounds separate them.
DAY OFF (RTT) - 2009
French Release: December 2009 - US PREMIERE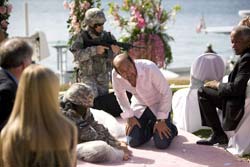 Director: Frédéric Berthe
Cast:
Kad Merad
Mélanie Doutey
Manu Payet
Arthur's days pass by peacefully; he enjoys the company of Florence, with whom he's been living for five years, and working in his specialized sports store. Everything is going particularly well until the day Florence informs him, without warning, that she is leaving him for another man. She is even going to get married, and move abroad.
THE PERFECT DATE (L'Amour c'est mieux à deux) - 2010
French Release: May 2010 - US PREMIERE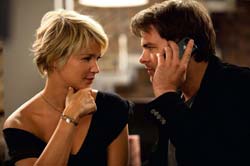 Directors: Dominique Farrugia, Arnaud Lemort
Cast: Clovis Cornillac, Virginie Efira, Manu Payet
Michel dreams of the perfect encounter, one that happens completely by accident like the way that his parents and his grandparents met, while Vincent has only one thing on his mind: sex.
TURK'S HEAD (Tête de Turc) - 2010
French Release: March 2010 - EAST COAST PREMIERE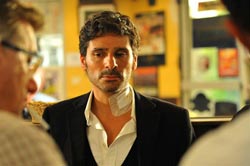 Director: Pascal Elbé
Cast:
Roschdy Zem
Simon Abkarian
Pascal Elbé
The destinies of a 14-year-old teenager, an ER doctor, a cop seeking revenge, a mother who fights for her children, and a man shattered by his wife's death are henceforth linked together. While the doctor spends several days hovering between life and death, events follow on one after the other and a shockwave catches everyone in its wake.
ALL THAT GLITTERS (Tout ce qui brille) - 2010
French Release: March 2010 - US PREMIERE
Ely and Lila are like two sisters. They've known each other since childhood, share everything, and together dream of another life. They live in the same suburban area, ten minutes by metro from Paris. Today, Ely and Lila no longer want to be ten minutes from their lives.
THE ITALIAN (L'Italien) - 2010
French Release: July 2010 - US PREMIERE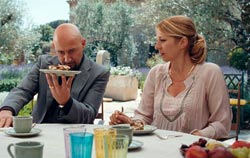 Director: Olivier Baroux
Cast: Kad Merad, Roland Giraud, Valérie Benguigui, Philippe Lefebvre
Dino Fabrizzi is the number one salesmen at a Maserati dealership in Nice. He's 42 years old and at a crossroads in his life: the director's position is openly offered to him and Hélène, the woman he's been with for a year, has the firm intention of marrying him. For Dino, life is beautiful, except that this perfect life is built on a lie.
Dino is actually called Mourad Ben Saoud.
IMMACULATE (Sans laisser de traces) - 2010
French Release: March 2010 - EAST COAST PREMIERE
Etienne will soon be forty and is on the threshold of becoming his company's CEO. However, he wants to ease his guilty conscience of an injustice that he commited at the beginning of his career and that, indeed, launched it. Persuaded by a lifelong friend, he visits the man he'd wronged earlier with the aim of making up for his former behavior. However things go awry and the man is killed by Etienne's friend. Etienne than tries to keep his life on track, but it quickly turns into a nightmare.
THE WEDDING CAKE (Pièce montée)- 2010
French Release: March 2010 - US PREMIERE
Bérengère and Vincent get married, respecting bourgeois traditions. Adhering to custom, families and friends gather together in the countryside on a fine spring day.
It's a joyful day for some, painful for others; in any case, it's a decisive and unforgettable day for all. But as blood ties aren't always ones of the heart, this day will quickly become the "hour of truth", all generations combined.
THE VILLAIN (Le Vilain) - 2009
French Release: November 2009 - EAST COAST PREMIERE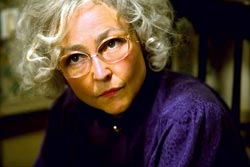 Director: Albert Dupontel
Cast: Albert Dupontel, Catherine Frot, Bouli Lanners
A bank robber, the Villain, returns after 20 years absence to hide at his mother's place. Maniette, his mother, is naive and bigoted. He couldn't find a better place to lie low. But Maniette discovers her son's true nature and decides to set him on the right path. A duel, as farcical as it is merciless, ensues between mother and son.
Miami, November 5-6-7
Boca Raton , November 12-13-14