DUCOBU

(L'élève Ducobu) 2011
INTERNATIONAL PREMIERE

Director: Philippe de Chauveron
Cast: Joséphine de Meaux, Vincent Claude, Elie Semoun

JO'S BOY (Le fils à Jo) 2011
US PREMIERE

Director: Philippe Guillard
Cast: Gérard Lanvin, Olivier Marchal, Vincent Moscato

MISTER DAD (Monsieur Papa) 2011
EAST COAST PREMIERE
Director: Kad Merad
Cast: Michèle Laroque, Kad Merad, Vincent Perez

NOTHING TO DECLARE (Rien à déclarer) 2011
EAST COAST PREMIERE

Director: Dany Boon
Cast: Benoît Poelvoorde, Dany Boon

R.I.F. (Recherche dans l'intérêt des familles) 2011
INT'NL PREMIERE

Director: Franck Mancuso
Cast: Yvan Attal, Pascal Elbé, Armelle Deutsch
SOMEDAY MY DAD WILL COME
(Un jour mon père viendra) 2011
WORLD PREMIERE
Director: Martin Valente
Cast: Olivia Ruiz, François Berléand, Gérard Jugnot

SWITCH (Switch) 2011
US PREMIERE

Director: Frédéric Schoendoerffer
Cast: Karine Vanasse, Eric Cantona, Mehdi Nebbou

THE WELL-DIGGER'S DAUGHTER
(La fille du puisatier) 2011
US PREMIERE

Director: Daniel Auteuil
Cast: Daniel Auteuil, Kad Merad, Sabine Azéma, Jean-Pierre Darroussin

TITEUF THE MOVIE
(Titeuf le film) 2011
US PREMIERE
Director: Zep
Cast: Donald Reignoux (Titeuf), Maria Pacôme (Mémé), Jean Rochefort (Pépé), Mélanie Bernier (Nadia)

YOU WILL BE MY SON
(Tu seras mon fils) 2011
INT'NL PREMIERE

Cast: Niels Arestrup, Lorànt Deutsch, Patrick Chesnais, Anne Marivin
Our annual Rendez-vous du Cinéma français en Floride
MIAMI, November 4, 5, 6, 2011
Click on picture to open the photo slideshow.
Click on the Prev or Next label that will appear on top left or top right of the picture when moving your mouse.
RIF- Q&A with Pascal Elbé (actor) Patrick Gimenez (producer)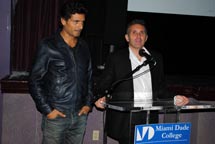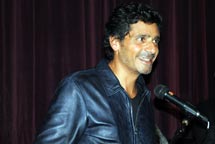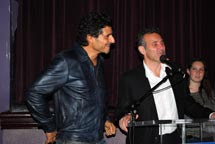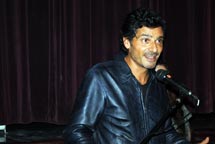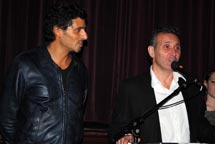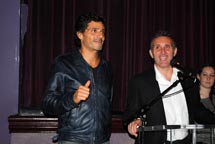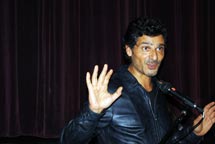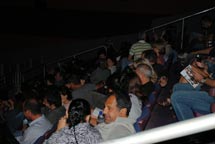 NOTHING TO DECLARE (Rien à déclarer) - Patrick Gimenez, Manuel Molina (Honorary Consul of Belgium), Laurence Oxenberg (FCF Press relations).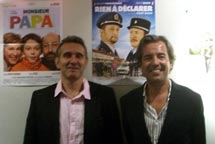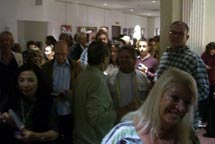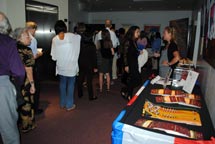 France Cinéma Floride 2011