AN INDIAN TALE
(7 jours pas plus)
COMEDY DRAMA
French release: August 2017
French language with American subtitles
Running Time: 1h31
Director: Héctor Cabello Reyes
Cast: Benoît Poelvoorde, Alexandra Lamy, Pitobash
Producer: Cine@
International Sales: Other Angle pictures
SYNOPSIS
What is the common ground between a cow falling from the sky, a single and maniac hardware store, a young Indian lost, and a pretty Norman who loves manic hardware? A simple question: is everything that happens to us a matter of chance?
Quel est le point commun entre une vache qui tombe du ciel, un quincaillier célibataire et maniaque, un jeune Indien perdu, et une jolie normande qui aime les quincailliers maniaques ? Une simple question: tout ce qui nous arrive relève-t-il vraiment du hasard ?
REVIEWS
Femme Actuelle
Un conte tendre et insolite.
Ouest France
Un premier film délicat qui doit beaucoup à l'interprétation nuancée de Benoît Poelvoorde.
Le Figaro
Une comédie charmante qui repose sur Benoît Poelvoorde, toujours au rendez-vous pour jouer les associaux hystériques au cœur tendre.
Saturday, Nov 4, 6:40pm
INTERNATIONAL PREMIERE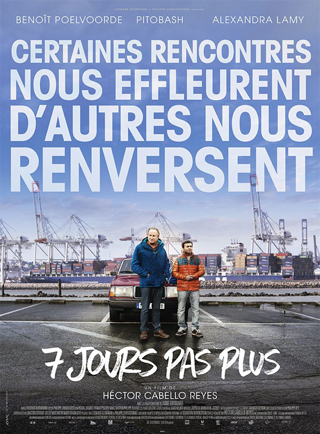 Sponsored by