COMEDY
French release: July 2018
French language with American subtitles
Running Time: 1h25
Director : Frédéric Quiring
Cast : Audrey Lamy, Charlie Langendries, Max Boublil
Producers : Benjamin Hess
International Sales : Gaumont
SYNOPSIS
Everything goes for the best in Fanny's life ... until she discovers that her beloved son, Arthur, 9, is every single days bullied by three boys from his school. Fanny will help his son, now it will be "an eye for an eye and a tooth for a tooth"...
Tout va pour le mieux dans la vie de Fanny… jusqu'à ce qu'elle découvre que son fils bien-aimé, Arthur, 9 ans, est intimidé chaque jour par trois garçons de son école. Fanny va aider son fils, maintenant ce sera "œil pour œil et dent pour dent"...
REVIEWS
Voici
Partant d'un sujet de société grave (le harcèlement à l'école), Frédéric Quiring en tire une comédie régressive qui, l'air de rien, délivre un message positif à travers son petit héros qui va se défendre avec d'autres armes (son cerveau). Un très bon point.
Femme Actuelle
Une comédie méchamment drôle portée par l'irrésistible
Audrey Lamy.
Sunday Nov. 4 @3:00pm
INTERNATIONAL PREMIERE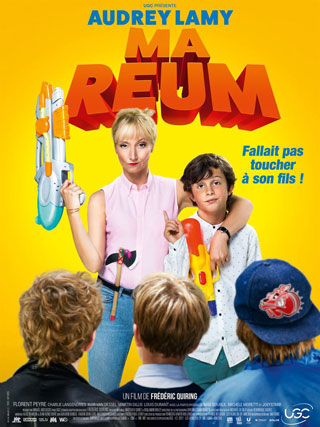 Sponsored by