MR. KNOW-IT-ALL
(Monsieur je-sais-tout)
DRAMA
French release: May 2018
French language with American subtitles
Running Time: 1h39
Director: François Prévôt-Leygonie, Stephan Archinard
Cast: Arnaud Ducret, Max Baissette de Malglaive, Alice David
Producer: Sidomie Dumas
International Sales: Gaumont
SYNOPSIS
35-year-old Vincent Barteau is a 1.92-meter-tall, confirmed bachelor and football coach. At 13 years old, his 1.53-meter-tall nephew Leo is a champion chess player with Asperger's. Their reunion -as unlikely as it is powerful- will turn Vincent's world upside down and offer Leo the chance of a lifetime.

Vincent Barteau, 35 ans, entraîneur de foot d'1,92 m, voit débouler dans son quotidien de célibataire invétéré, son neveu, Léo, 13 ans, 1,53 m autiste Asperger et joueur d'échecs émérite. Cette rencontre aussi singulière qu'explosive va bouleverser l'existence de Vincent et offrir à Léonard la chance de sa vie.
REVIEWS
Le Parisien
On aime ce premier film au scénario clair et carré. Arnaud Ducret y confirme son solide tempérament d'acteur et le jeune Max Baissette de Malglaive est tout simplement exceptionnel. Partie gagnée sur tous les plans.
Télé 7 Jours
Non content de faire oeuvre pédagogique, cette comédie sensible - on pense aussi à "Rain Man" - distille avec grâce, sans pathos, une émotion qui vous chavire.
Saturday Nov. 3 @3:00pm
INTERNATIONAL PREMIERE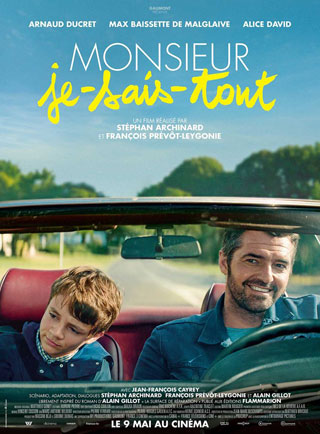 Sponsored by